Egypt Red Sea islands' transfer to Saudi Arabia quashed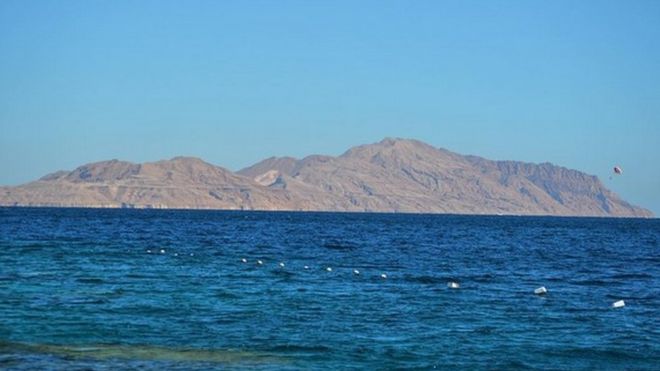 An Egyptian judge has quashed a government decision to hand back two Red Sea islands to Saudi Arabia.
Egypt's President Abdul Fattah al-Sisi announced the return of Tiran and Sanafir islands in April, during a visit by Saudi Arabia's King Salman.
More than 150 people were jailed in connection with protests at the deal, though many were later acquitted or had their sentences reduced on appeal.
Tuesday's verdict is not final and could be overturned by a higher court.
Tiran and Sanafir are uninhabited islands, situated at the mouth of the Gulf of Aqaba.
President Sisi's decision in April to cede control of them sparked widespread unrest and criticism. He was forced to defend the move, saying the islands had always belonged to Saudi Arabia.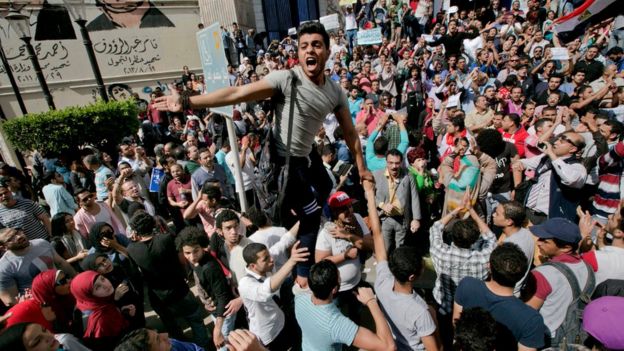 Egyptian troops have been stationed on the islands since 1950 at the request of Saudi Arabia. Critics, though, objected to the way Mr Sisi has handed them back, saying it is unconstitutional.
On Tuesday, Egypt's State Council, an administrative court which oversees lawsuits filed against the government, quashed Mr Sisi's decision by issuing a verdict annulling a maritime borders agreement.
The verdict stated that the two islands would "remain under Egyptian sovereignty".
If the verdict is approved by the country's High Administrative Court it will become legally binding.
This lawsuit was filed by the prominent rights activist and lawyer Khaled Ali.
Mr Sisi has cracked down on all dissent since leading the military's overthrow of President Mohammed Morsi in 2013.
Since then, more than 1,000 people have been killed and 40,000 are believed to have been jailed, most of them supporters of Morsi's Muslim Brotherhood.
---
Why the Red Sea islands matter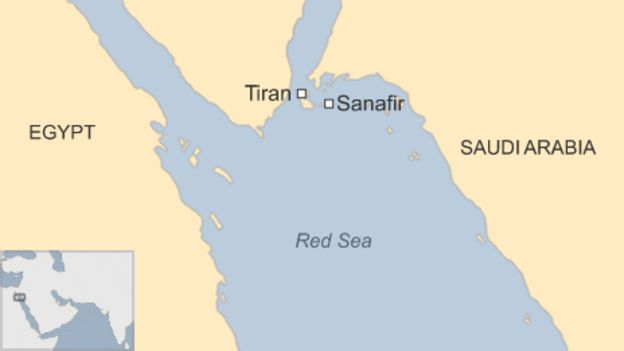 Sanafir and Tiran are islands that lie about 4km (2 nautical miles) apart in the Red Sea. Tiran sits at the mouth of the Gulf of Aqaba, on a strategically important stretch of water called the Strait of Tiran, used by Israel to access the Red Sea
The islands are uninhabited, apart from Egyptian military personnel and multi-national peacekeepers since 1982
The islands belong to Saudi Arabia, which let Egypt guard them since 1950
Israel captured the islands in 1956 and 1982, subsequently returning them to Egypt both times
Egyptian President Abdul Fattah al-Sisi was criticised for "selling" Egyptian territory after deciding in April 2016 to hand the islands back to Saudi Arabia