IS conflict: Iraqi forces 'retake Falluja city hall'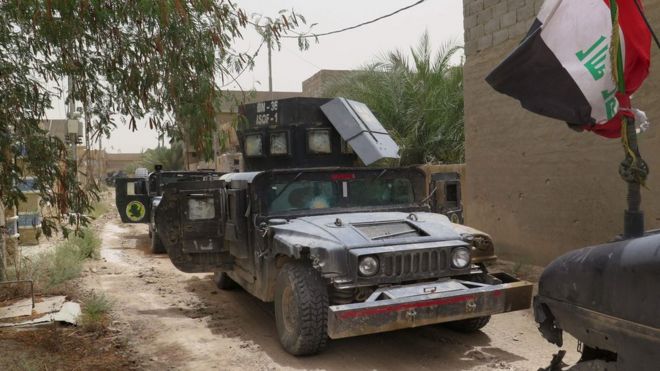 Iraqi government forces have retaken the main government compound in the city of Falluja from Islamic State (IS) militants, a top commander says.
Lt Gen Abdul Wahhab al-Saadi told the BBC that elite Counter Terrorism Force troops and rapid response forces had "liberated" the city council building.
They earlier reportedly recaptured the Industrial District in the city's east.
Falluja, which is 50km (30 miles) west of Baghdad, has been held by IS longer than any other city in Iraq or Syria.
The jihadist group overran Falluja in January 2014, six months before it routed the Iraqi army and seized control of large parts of northern and western Iraq.