Pakistan: Mother 'burnt her daughter to death' over marriage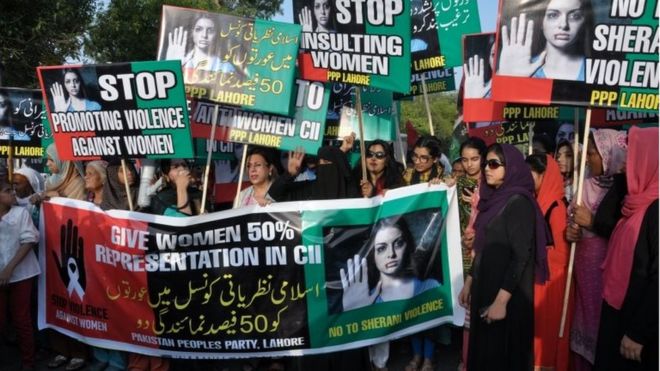 Police in the Pakistani city of Lahore have arrested a woman suspected of murdering her daughter for marrying without family consent.
Police say the body of Zeenat Rafiq shows signs of torture. She was tied to a bed, doused with fuel and set alight.
Her mother Parveen is accused of luring her back from her in-laws.
It is the third such case in a month in Pakistan, where attacks on women who go against conservative rules on love and marriage are common.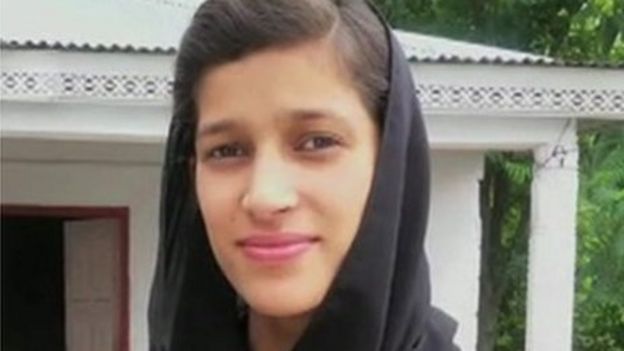 Zeenat Rafiq had been strangled and burnt and there were signs of torture, police told BBC Urdu. A post mortem examination may establish if she was still alive when she was set on fire.
Police say her mother, who is 50, was found in the house with the body. They also want to speak to the dead girl's brother.
Zeenat Rafiq married through the courts about a week ago, after eloping. She and her husband went to live with her in-laws.
Police say she was lured back to her family's home when her mother said she wanted to reconcile and promised a proper wedding ceremony.
Protests over new law
Nearly 1,100 women were killed by relatives in Pakistan last year in so-called honour-killings, the country's independent Human Rights Commission says. Many more cases go unreported.
Violence against women by those outside the family is also common.
However, more than 30 religious groups, including all the mainstream Islamic political parties, threatened to launch protests if the law was not repealed.
Religious groups have equated women's rights campaigns with promotion of obscenity. They say the new Punjab law will increase the divorce rate and destroy the country's traditional family system.