Shanghai Pudong airport explosion wounds three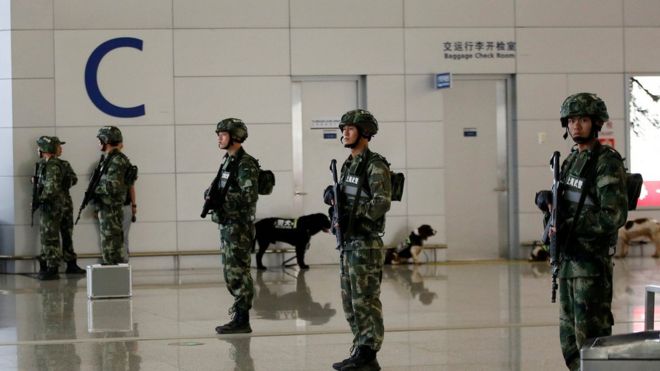 An explosion at Shanghai's Pudong's International Airport has injured three people, Chinese officials say.
What appeared to be a homemade explosive blew up near a check-in counter in Terminal Two, state-run news agency Xinhua reported.
It is not yet clear who detonated the explosive or why.
In 2013 a wheelchair-bound man set off a bomb at Beijing airport to highlight a personal grievance. He later received a six-year prison sentence.
The latest incident happened at about 15:00 (07:00) on Sunday .
Eyewitness Ni Bowen told the Associated Press news agency that she was waiting to check in when there was a loud bang.
"I was scared and made off at once," she said.