Probe MP over Jacob Juma's murder, his brothers tell police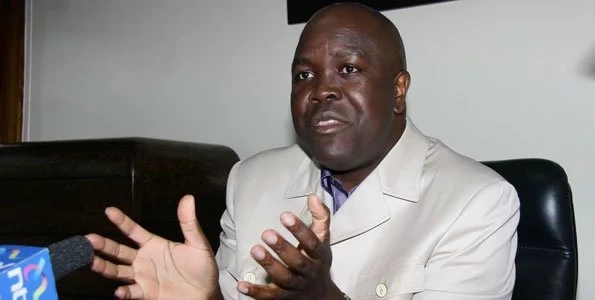 – Jacob Juma's brothers suspect an MP of killing the businessman
– They said Juma and Sirisia MP John Walukhe had some business wrangles
– Juma was killed on Thursday, May 5, in Nairobi; he was buried on Saturday, May 14 in Bungoma
Murdered businessman Jacob Juma's brothers suspect a member of parliament of killing him.
The brothers recorded statements urging the police to investigate Sirisia MP John Walukhe over Jacob Juma's death, The Star reported on Monday, June 6.
According to them, Juma and Waluhke had some business wrangles that could have motivated the lawmaker kill their brother.
The MP dismissed the claims as rubbish and far-fetched as he had never quarreled with Juma for the 23 years that they had been friends.
"It is sad that anybody would think that I would be involved in something like that… I feel bad that Juma had to die in such a heinous way. I have never had a quarrel with Juma at any point in my life," he told The Star.
Walukhe, who co-owned a construction company with Jacob Juma, added that he was ready to record a statement with the police over the death as well.
Police said they had so far interrogated 28 people in connection with the killing.
Top opposition leaders openly pointed accusing fingers at the police over the murder.
The postmortem also revealed that Jacob Juma suffered severe right arm injuries, an indication that he struggled with the killers before he was shot dead.
CORD co-principal Moses Wetangula said police officers should be treated as the gun used to kill Jacob Juma, AK-47, was only in the hands of the police.
Another CORD co-principal, Raila Odinga, claimed that Jacob Juma was murdered because he unearthed the Eurobond saga and the National Youth Service scandal.
Raila went ahead to call for US's Federal Bureau of Investigation or the Britain's Scotland Yard to
take over investigations
.
The leaders were directed to record statements with the police on what they knew about Jacob Juma's murder but they are yet to do so.
Image: Daily Nation